Bio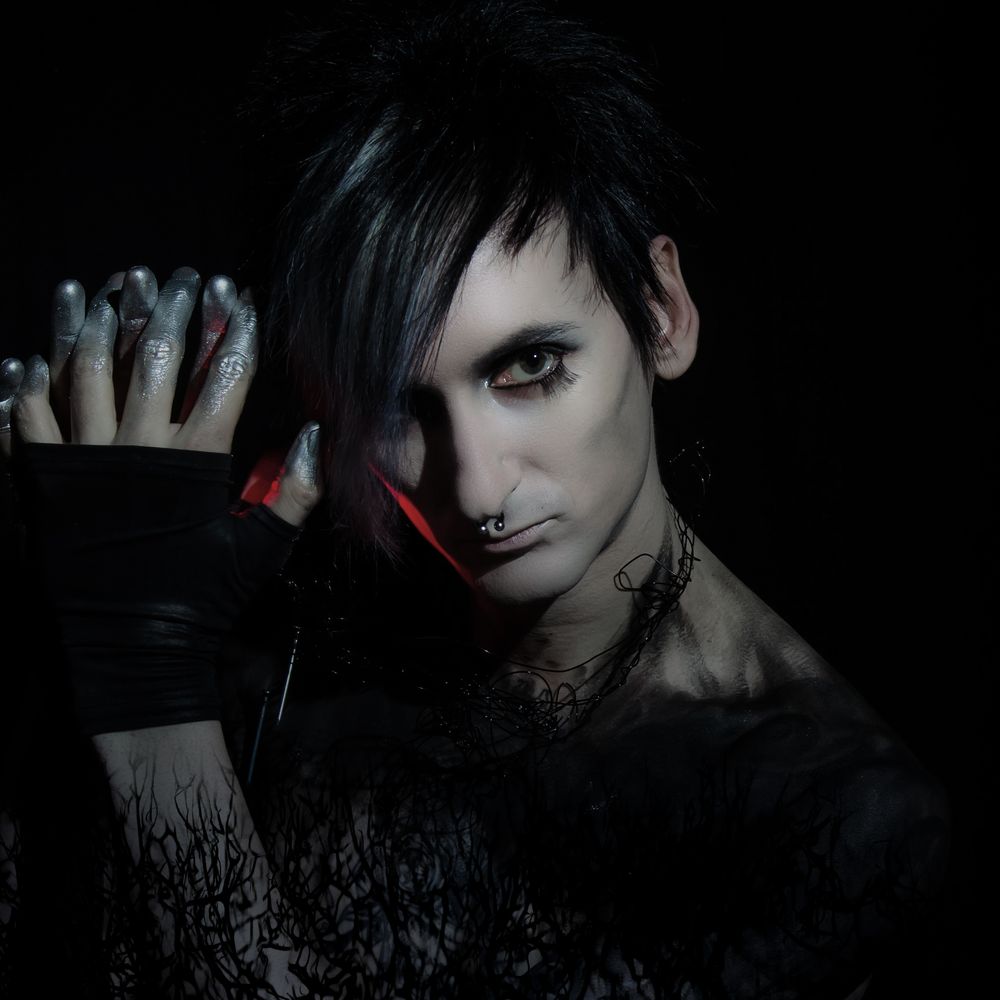 Since their debut album in 2010, Australian electro-industrial act SHIV-R have made an impact on the international dark alternative music scene and set themselves apart with a uniquely hard-hitting yet elegant sonic aesthetic. The group have toured extensively throughout over 20 countries including festivals in Europe and North America and have received heavy rotation on industrial dancefloors worldwide with their releases hitting number 1 on the DAC (German Alternative Charts) and top 10 in the GEWC (German Electronic Web Charts). 
Over their 5 full-length albums and numerous EPs and singles to date, SHIV-R weave a dark, dynamic tapestry varying from the heavy electronic drive of international club staples "Eye of the Needle" and "Pharmaceutical Grade" to slower yet hauntingly captivating songs such as "Milk and Honey" and "Blood Rose". 
SHIV-R's members Pete Crane (vocals & music) and Ben Bulig (music) continue to push for musical evolution and self-expression, presenting their project with a provocatively dark, lace-filtered visual style, to create a result that is altogether monstrously seductive. 
Quotes
"

SHIV-R's approach to electro-industrial music is as exhilarating as it is dark and profound."
— Hysteria Mag
"

The Australian act became an instant success story and this new opus only confirms their leading status."
— Side-Line
"

SHIV-R has always maintained a buzz within the industrial music lexicon, and now shows continued growth, experimentation and originality."
— Regen Magazine
Recent Releases
Requiem for the Hyperreal
SHIV-R
Australian industrial act SHIV-R return in 2017 with their 4th full-length album "Requiem for the Hyperreal", serving as both a fascinated documentation of the power of delusion and a desperate cry for something real. The album comes after extensive touring of over 20 countries in Europe and North & Central America since their last album, and
Australian industrial act SHIV-R return in 2017 with their 4th full-length album "Requiem for the Hyperreal", serving as both a fascinated documentation of the power of delusion and a desperate cry for something real. The album comes after extensive touring of over 20 countries in Europe and North & Central America since their last album, and heavy rotation on alternative dancefloors with their most recent release "On Blackened Wings" hitting #1 in the DAC (German Alternative Charts) in 2015.

At the core of SHIV-R are Pete Crane (vocals & music) and Ben Bulig (music), driven by the need for self-expression and pushing for musical evolution. The music hits PRODIGY-style depth charges and EBM club elements on its way to IAMX-style expressiveness and vocal hooks that wouldn't sound out of place if sung by MARILYN MANSON. Presented with a provocatively dark, lace-filtered visual style, the group is altogether monstrously seductive.

The 12 songs on "Requiem for the Hyperreal" weave a dark, dynamic tapestry that varies from the industrial drive of "Malediction" to the musicbox slither of "Milk and Honey", with Pete Crane's lyrics describing a personification of fear over swampy textures in the song "Here in the Dark" and carving out a manifesto for self-creation over the heavy, broken beats of "Something to Say".

Far from a dream, "Requiem for a Hyperreality" will hit the real world digitally and physically in September 2017.

---------

Check out the Official Lyric videos here for:

Escape Velocity (https://youtu.be/xS9mSewTVhA)

Cheshire Grin (https://youtu.be/xTCC44c5dto)
Read more…